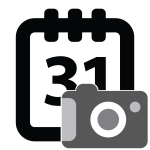 Love photography? You also think that app.net is a great way to share your work? Photo-app.net allows you to schedule your photo sharing posts in advance, and share a photo every day!
App.net is my favorite social network, and I really like the way it allows you to upload photos and present them in a simple lightbox. Photo-app allows you to share your work progressively, without having to remember adding new photos every day.
The application is built with Rails 4 & Ruby 2.0. The front end uses AngularJS.
The application is live here.
Screenshots